Karen Glitman
Karen Glitman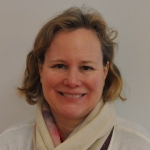 Director of Transportation Efficiency
Vermont Energy Investment Corporation
Session Details
V2G+: A Peaceful Transfer of Power
May 21, 10:30 am – 12:00 pm
Entering phase two of electric drive development, there are significant opportunities to use these technologies as sources of portable power for uses ranging from emergency management, to load balancing, to power export for our workhorse vehicles. Learn about the latest innovations that allow plug-in vehicles to redistribute their power and the potential impact that will have across other critical market sectors.
Bio
Karen is the Director of Transportation Efficiency at VEIC. In this position she develops and oversees the strategic direction for VEIC transportation efficiency efforts including their management of the Way to Go, Go Vermont and Drive Electric Vermont programs as well as the development of a Transportation Efficiency Utility (TEU).
She served as the Director of the UVM National University Transportation Center (UTC) and interim co-director of the UVM TRC and is the author of numerous publications including the annual Vermont Transportation Energy Report. She served as the Vermont Clean Cities Coalition Coordinator (2007-2009).
At the Vermont Agency of Transportation she served as Director of Policy and Planning, Deputy Secretary and Acting Secretary of the Vermont Agency of Transportation (1995-2003).
She was admitted to the Vermont Bar in 1990 and served as a member of the Vermont House of Representatives from 1985-1990 and a member of the Jericho Elementary School Board (2006-2011, chair 2007-2011).